Smart Technology
Stabilize the weak soils causing your foundation to sink, crumble, and crack.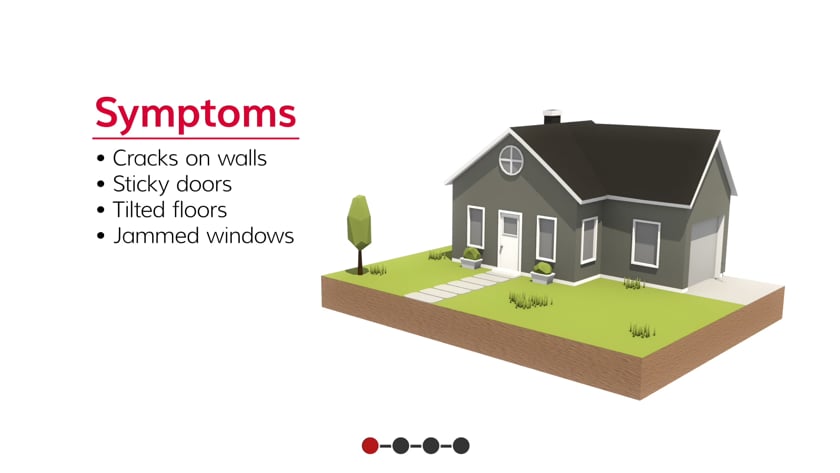 The URETEK Advantages
TRANSPARENT BUSINESS PRACTICES
We provide free estimates and a "no surprises" turnkey bid. Our technicians are professional, ethical, and respectful.
SPEED
We utilize technology that makes repairs clean, easy, and most of all…FAST! You won't have to take a week of vacation time to babysit your home's foundation repair job.
CONVENIENCE
Our solutions are easy on you. Your interior spaces are gently involved for a period of hours, not days, with no major furniture or appliance moving required.
INCREASED ASSET VALUE
Our long-term solutions correct problematic concrete and soil issues, restoring value to your property.
RISK MITIGATION
Reduce liability from trip hazards, vehicle hazards, and more. We help restore safety back to your structure.
ENVIRONMENTAL RESPONSIBILITY
Our repair methods are environmentally friendly and require no excavation of your outside landscaping.
Ms. Viscuo
NewQuest Properties, Texas
"I was very impressed with the representative and the timely fashion all the work was done. I will definitely recommend this company to others and keep you in mind for future jobs."
Mr. Garza
Texas
Jim was very informative and explained what needed to be done to fix the foundation issues… highly recommend this company."
Homeowner
Fair Oaks, California
"The URETEK Injection system was definitely less expensive and less invasive than the alternative."
Mrs. Smith
Houston, Texas
"I avoided having to tear down my arbor, saving me thousands by choosing URETEK. I'm completely happy with the job!"
P. Matzke
Hunting Energy Services
"Used this product with great success on a project in Texas. Hope to use again!"