Industrial-Strength Foundation Repair
Strong enough to bear the force of commercial enterprises and fast enough to get them back to working condition with minimal downtime, URETEK lifts, levels, raises, seals, and resolves commercial concrete foundation problems of all types and sizes.
Commercial Foundation Repair by the Numbers
RAPID REPAIRS
UDI® reaches 90% strength in minutes—use your asset almost immediately. Full strength reached within 24 hours.
SOLIDIFICATION SPEED
UDI® liquid polymer sets near-instantly after injection, going from liquid to solid in seconds.
LIFTING TOLERANCE
UDI® lifts sub-surface assets to precise tolerances for effective, minimally invasive repairs.
Solutions Built for Commercial Buildings
Repair cracks, differential settlement, mismatched joints, and other commercial foundation issues with advanced technology and refined technique that can stabilize soil settlement issues beneath warehouse floors, heavy structures and industrial equipment.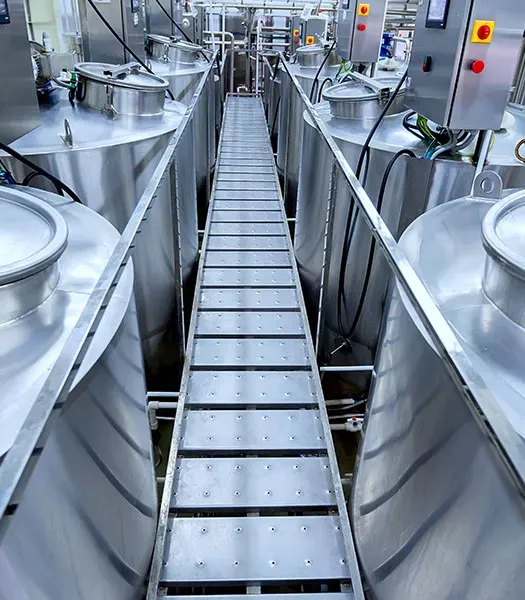 Infrastructure
Industrial Food Processing Facility Support in Kansas and Kentucky
In Murray, Kentucky, a 50,000-gallon milk storage tank and two adjacent buildings at a dairy processing facility were all settling due to a high water table and fine grained soils beneath the structures. Meanwhile, in Canton, Kansas, a grain handling facility was experiencing settlement in several areas due to poorly compacted soils. At both facilities, catastrophic structural failure was on the horizon, but the prospect of halting operations to conduct a major remediation project was not an option.
Read Case Study